Supercharge your new iPhone, iPad & MacBook: With USB-C PD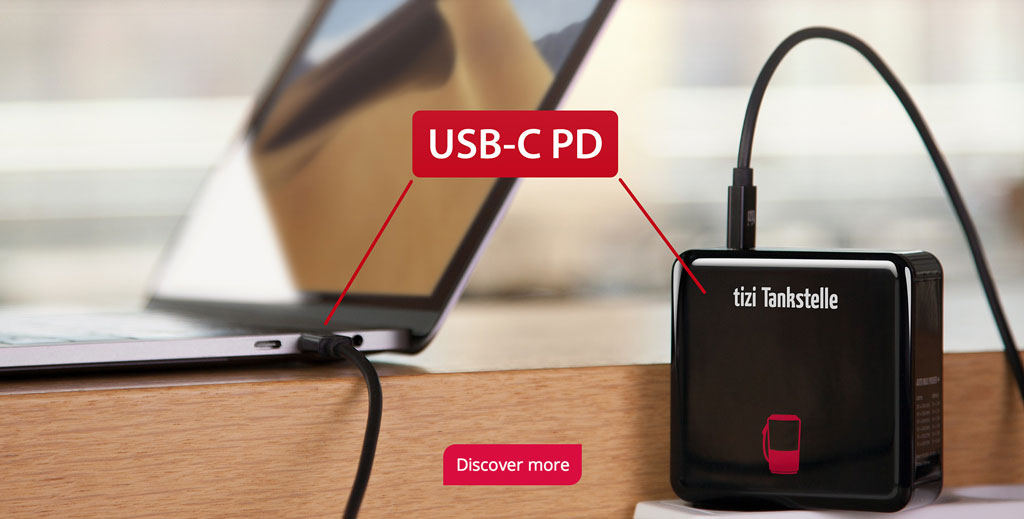 tizi Tankstelle 30W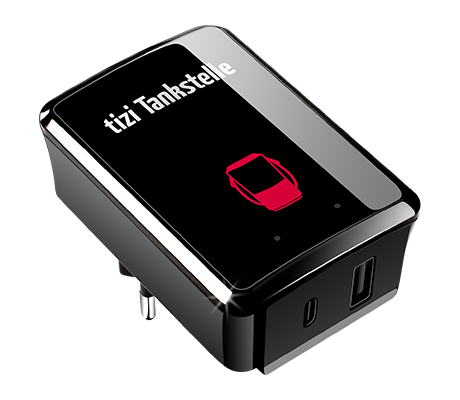 The compact USB-C adapter for all your Apple devices
Whether you're at work, on the go, or relaxing at home, the tizi Tankstelle USB-C + USB-A (30W) is 100% optimized for your Apple devices. Enjoy super fast charging for your iPhone XS, XS Max, XR, X, 8 and iPad with the USB-C port*, and power up all your other gadgets with the additional USB-A port. All with the tried & tested Tankstelle model:

100% compatible: iPhone XS, XS Max, XR, X, 8 and all iPads (with AUTO MAX POWER +)
Perfect for the new iPad Pro (2018) and MacBook Air (2018)
Charges your iPhone X, XS, XR, X, 8 up to two times faster than the standard Apple adapter*
Use 1 USB-C port & 1 USB-A port simultaneously (up to 30W)

* Original Apple Lightning to USB-C cable required. Important: Please don't use uncertified, cheap cables!
tizi LAADAAA
USB battery charger for AA and AAA rechargeable batteries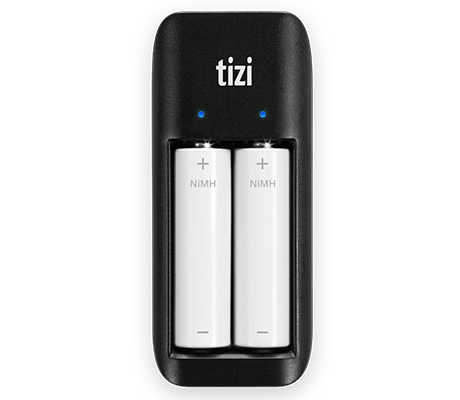 You might also like...
tizi Tankstation
Integrate into your table, dresser, or even the kitchen counter. Anything goes!