YOU MIGHT ALSO LIKE...
tizi Tankstation USB-C + 3 USB-A
USB-C PD charger for Apple devices
1 USB-C PD Port, 3 USB-A Ports
tizi Turbolader 2x ULTRA
USB-C car charger for super-fast Turbo-chargers
1 USB-C PD Port, 1 USB-A Port
tizi Tankrüssel
USB charging cable for Braun shavers & epilators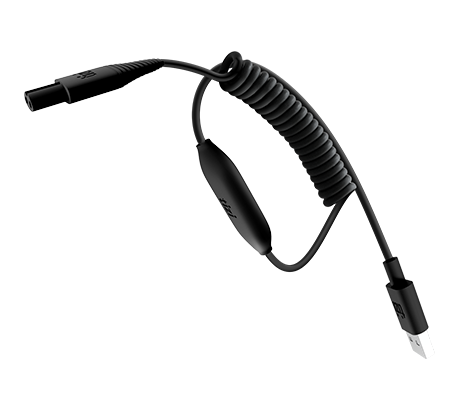 Get rid of bulky chargers! USB-ify all the things and charge your Braun shaver or epilator via USB. The new tizi Tankrüssel is perfect for traveling: you no longer need to pack that bulky charging adapter. Thanks USB charging standard!

Charge Braun Electric Shavers and Epilators via USB
Small & light cable, no bulky adapter plug
Suitable for Braun Series 9, 7, 5, 3 Electric Shavers and Braun Series 9, 7, 5 Epilators (not compatible with Braun Clean&Charge Stations)
Extendable: from 40cm to 1m