Apple MagSafe - Which USB-C adapter charges the fastest?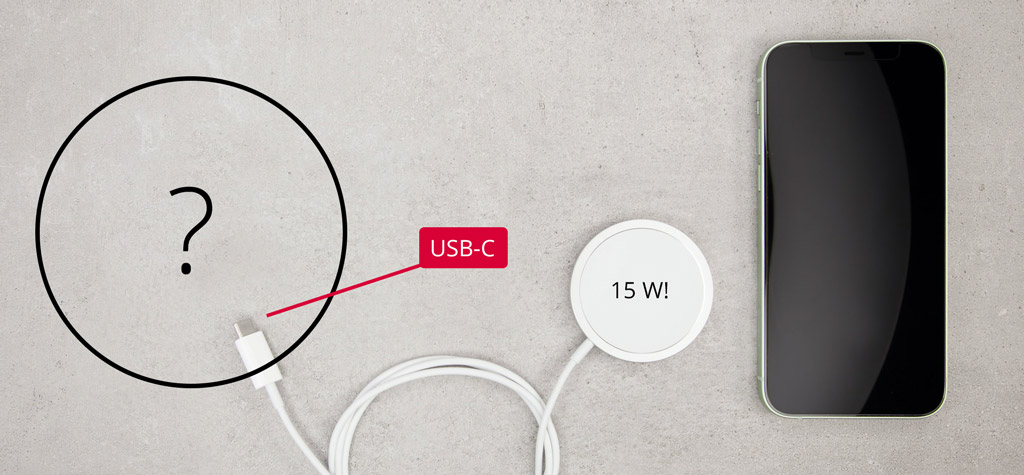 Recent charging tests with iPhone 12 and iPhone 12 Pro using Apple's new MagSafe wireless charger show that many USB-C adapters are unable to provide the required output (15W) for fast charging with the MagSafe charging pad. The reason: they aren't powerful enough or don't support the correct USB-C PD profile.
Get your tizi adapter
All tizi charging devices with a USB-C port offer countless tested profiles for successfully charging your devices with exactly the right power supply. This way, you'll always be able to charge your iPhone as quickly as possible - with up to 18 Watt using Apple MagSafe.
Kompatibilität MagSafe
Apple MagSafe
wireless, fast charging


iPhone 13 + 13 Pro
with USB-C-cable, superfast charging


iPhone 12 + 12 Pro
with USB-C-cable, superfast charging


Charges the iPad mini (6th generation) superfast


Charges the iPad superfast*


Charges MacBook,
MacBook Air




* Current iPads from 2018
** Charging in sleep mode
tizi Tankstelle USB-C (60W)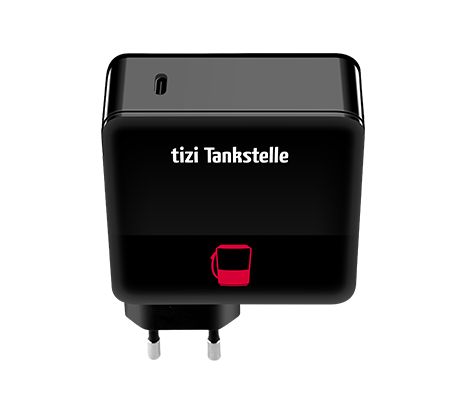 Your USB-C adapter - 100% optimized for your Apple devices
The tizi Tankstelle 60W is the ultimate USB high speed charger with Power Delivery; offering you full compatibility to Apple USB-C PD. Say goodbye to generic and risky charging devices.
100% USB-C Power Delivery for MacBook Pro, MacBook, iPad mini (6th generation), iPad Pro (2018 onwards), iPhone 13, 13 Pro, iPhone 12, 12 mini, 12 Pro, 12 Pro Max, iPhone SE (2nd Generation), iPhone 11, 11 Pro, 11 Pro Max, XS, XS Max, XR, X, and 8
Perfect for the new iPad mini (6th generation), iPad Pro (2018 onwards) and MacBook Air (2018)
Much better value than Apple's 61W USB adapter
Charge your iPhone X up to 50% in just 30 min*
Charges iPad Pro 2x faster* (than with the standard included adapter)
*when using tizi flip ULTRA or an original Apple USB-C to Lightning cable
tizi Tankstation USB-C + 3 USB-A (75W)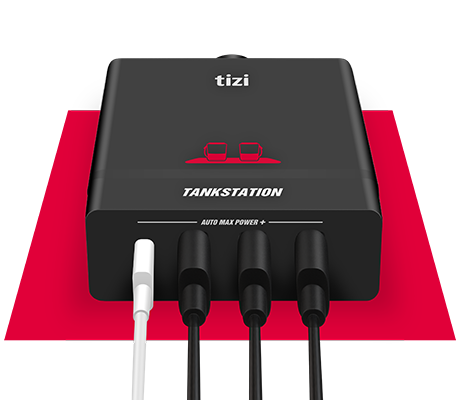 The ultimate Apple charger for MacBook Pro, MacBook, iPhone X and iPad
Enjoy the maximum charging speed offered to you by the newest Apple devices via USB-C PD. The bestselling charging station, tizi Tankstation is now available with a super fast USB-C charging port, as well as an additional three high-power USB-A ports. The ultimate Apple charger – perfect for work, home, and on the go!
100% ready for USB-C Power Delivery with: MacBook Air (2018), MacBook Pro, MacBook, iPad mini (6th generation), iPad Pro (2018 onwards), iPhone 13, iPhone 13 Pro, iPhone 12, 12 mini, 12 Pro, 12 Pro Max, iPhone SE (2nd Generation), iPhone 11, 11 Pro, 11 Pro Max, XS, XS Max, XR, X, and iPhone 8
Perfect for the new iPad Pro (2018) and MacBook Air (2018)
In just 30 minutes: charge your iPhone X from 0 up to 50%*
100% backup for Apple's 60W USB-C power adapter
4-in-1 adapter: 1x USB-C PD port plus 3x super speedy USB-A ports
*when using tizi flip ULTRA or an original Apple USB-C to Lightning cable