tizi Tankrüssel
USB charging cable for Braun shavers & epilators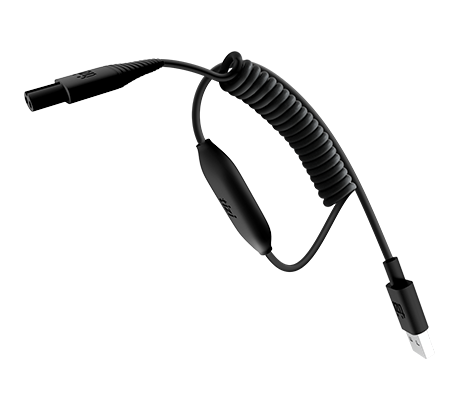 Get rid of bulky chargers! USB-ify all the things and charge your Braun shaver or epilator via USB. The new tizi Tankrüssel is perfect for traveling: you no longer need to pack that bulky charging adapter. Thanks USB charging standard!

Charge Braun Electric Shavers and Epilators via USB
Small & light cable, no bulky adapter plug
Suitable for Braun Series 9, 7, 5, 3 Electric Shavers and Braun Series 9, 7, 5 Epilators (not compatible with Braun Clean&Charge Stations)
Extendable: from 40cm to 1m
You might also like...
tizi Schlitzohr
3-in-1 charging cable: USB-C, Lightning, Micro-USB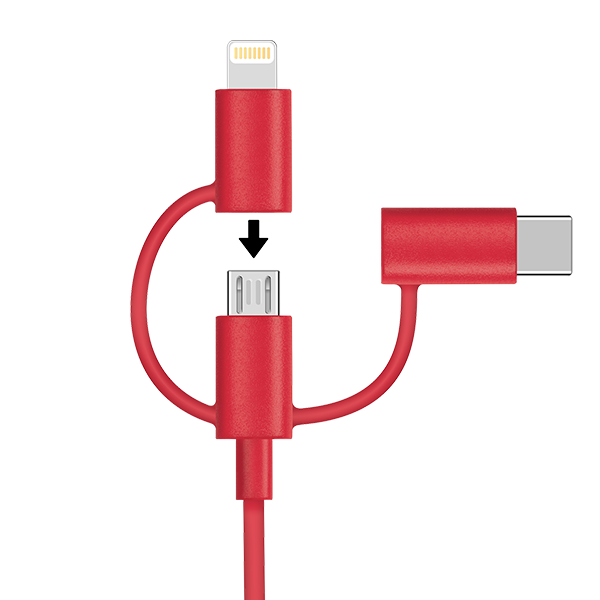 Compatible shavers and epilators
Compatibility
Braun Shavers Series 9
9090cc, 9280cc, 9290cc, 9291cc, 9295cc, 9296cc, 9240s, 9260s, 9299s

Braun Shavers Series 7
7750cc, 7760cc, 7765cc, 7790cc, 7799cc, 7865cc, 7880cc, 7898cc, 7899cc, 7720s, 7840s, 7855s, 7893s

Braun Shavers Series 5
5050cc, 5070cc, 5090cc, 5190cc, 5195cc, 5197cc, 5020s, 5030s, 5040s, 5140s, 5145s, 5147s, 5160s

Braun Shavers Series 3
3050cc, 3070cc, 3090cc, 3000s, 3010s, 3020s, 3030s, 3040s, 3045s, 3080s
Braun Silk-épil Series 9
9-541, 9-558, 9-561, 9-890, 9-941, 9-961, 9-969, 9-970, 9-977, 9-980, 9-990

Braun Silk-épil Series 7
7-175, 7-521, 7-537, 7-539, 7-561, 7-860, 7-870, 7-890, 7-921, 7-939

Braun Silk-épil Series 5
5-329, 5-511, 5-541, 5-580