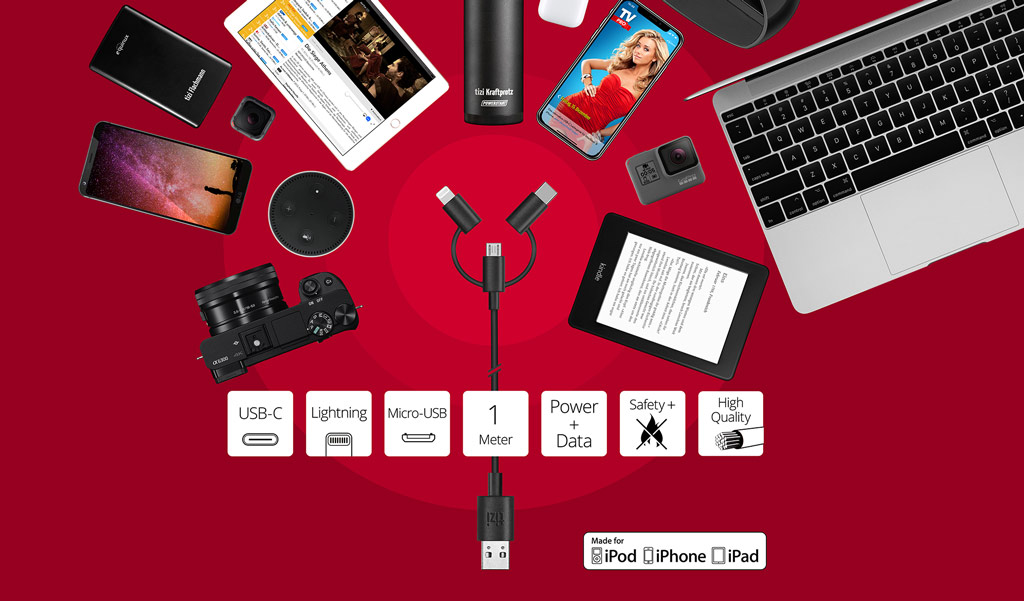 tizi Schlitzohr makes cable woes a thing of the past: With this clever cable, you'll always have the right charging connector handy – USB-C, Lightning or Micro-USB. Thanks to unique, stackable adapters, you simply turn your cable into the perfect fit for your device.

3-in-1 charging cable: USB-C, Lightning, Micro-USB
Officially "Made for iPhone, iPad (MFi)" certified
Data-support – sync your iOS or Android device
tizi Power Lanes for excellent charging speeds
One cable to rule them all – perfect for traveling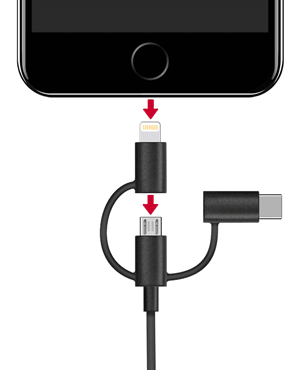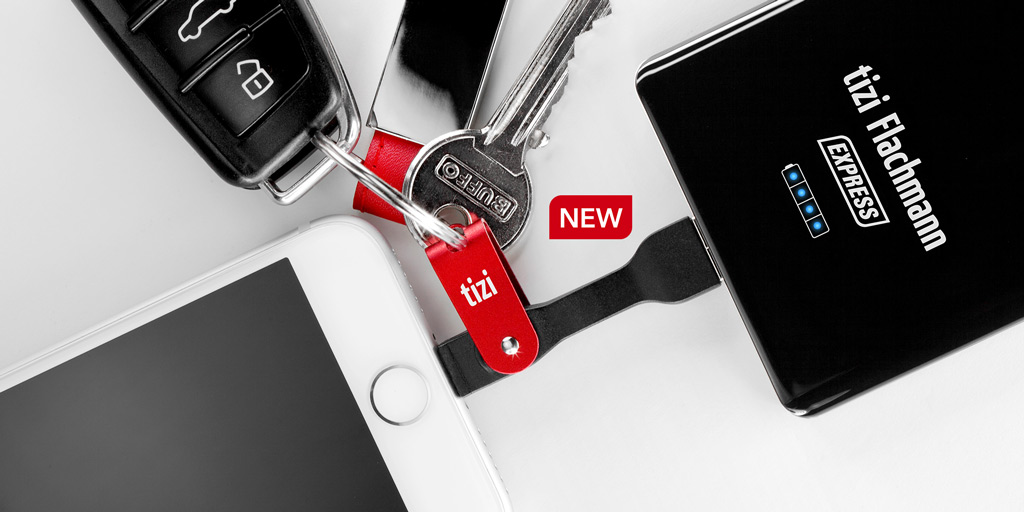 You never know how important a Lightning cable is, until you forget it. This keychain charging cable will always be at your side. Open it with a twist of the protective aluminum cap and your lightning cable is ready to charge and sync - anywhere.

Super compact Lightning charging cable for your keychain
Official Made for iPhone accessory product
Extra sturdy: High quality workmanship for best charging speeds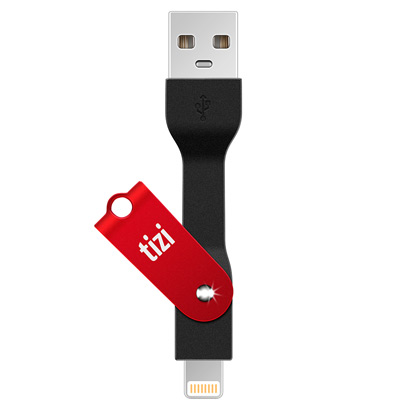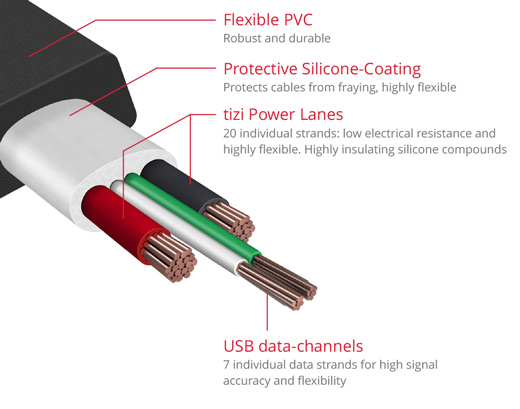 Optimized for Speed-Charging
tizi Power Lanes are optimized for fast charging and designed with the latest Apple devices in mind. They're engineered using high-end copper braids, each made with 20 individual strands and wrapped in a highly-flexible, protective silicone chamber.

No cable frays: The soft PVC coating offers secure insulation while also remaining highly flexible.

NEW The ultra-compact, clippable charging cable with Micro USB for Androids, Go Pros and other cool gadgets. tizi Schlingel loves to hang around with you ...

Always in charge: clip it, use it, never lose it
Perfect match: available as Micro USB & Lightning
Flippin' easy: reversible flip USB connector

Charging cable for the forgetful amongst us
The tizi Schlingel is a USB Lightning cable with Flip technology, for power emergencies while on the go. It's also really handy. Both ends interlock, turning the tizi Schlingel into a loop that can easily be attached to a keychain, backpack, or carry-on suitcase for easy access.
A flippin' practical double- sided USB cable. No matter how you turn it, flip always fits. There is no up or down. Any way you stick it in, it's right!