tizi Querdenker/in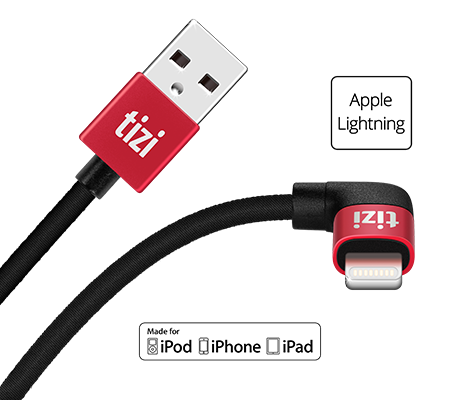 The fray-proof-cable with an angled Lightning connector
tizi Querdenker/in has a right angle connector with a Lightning plug – helps prevent cables fraying when you're charging in bed, on the sofa, when holding your device…
Angled connector
Premium materials and build: Aluminum-connector in Monza Red
Soft braided fabric cover
Charges and syncs your devices
Officially certified as "Made for Apple"
Length: 2m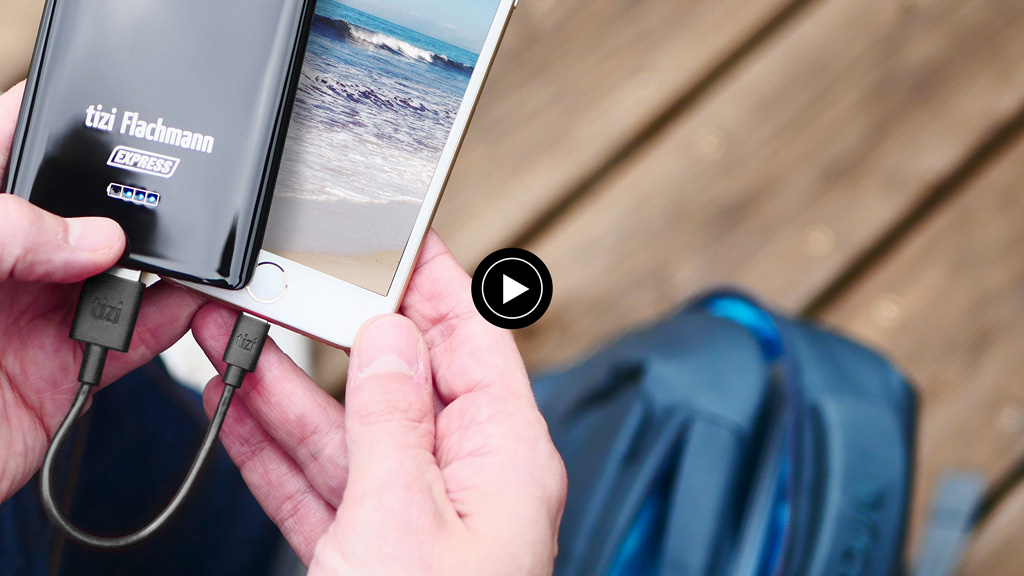 Many USB cables suffer from being twisted and tangled, sometimes having to be flipped over multiple times until they finally fit. Some cables are too long, while others are much too short.

The tizi flip family of cables is the solution to this predicament. tizi flip cables are now available in a variety of colors and lengths, from 4 inches to 9.8 feet (3 meters) - ideal for all aspects of daily life.
You might also like…
tizi Tankstelle
Compact adapter for all your devices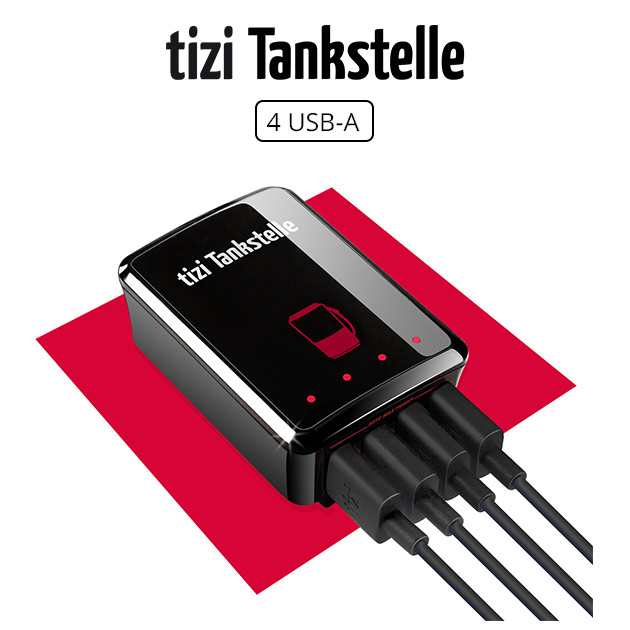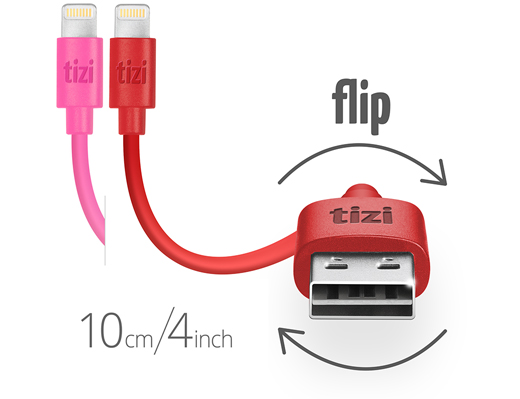 Great for on the go with an external battery
There are situations when a long cable is just too long. For example, when charging your iPhone with a powerbank. Sometimes shorter is better.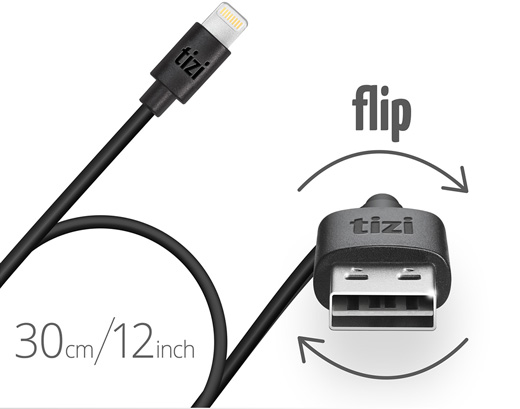 Perfect for in the car
Is 4 inches not enough for you? Just want to lay your iPhone on the dashboard while it's plugged into the tizi Turbolader? Then give the 12 inch cable a try!



$29.99
$19.99
Currently out of stock!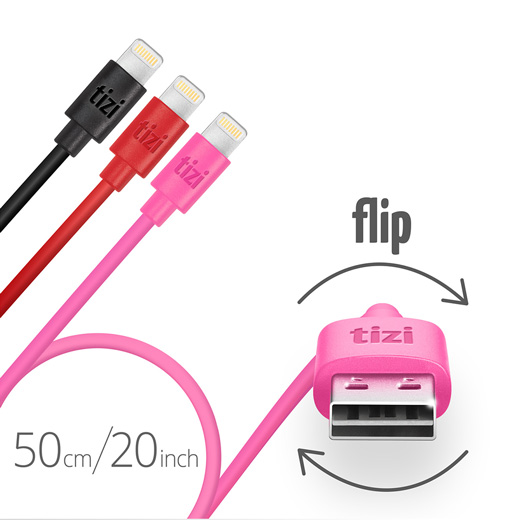 No more cable chaos on the desk
The tizi Tankstation and the tizi Tankstelle are the perfect solutions for the mess of cables and chargers on your desk. With the fitting tizi flip 20 inch cable, the disarray will disappear. Choose from 3 cool colors.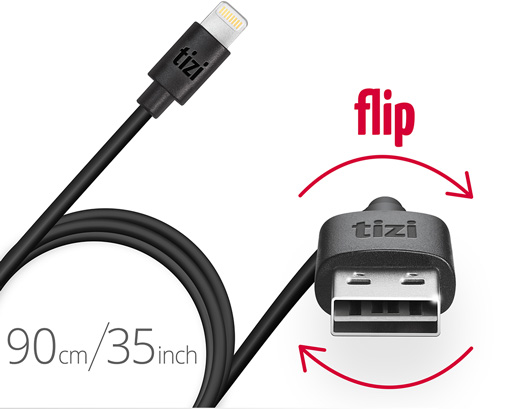 The classic for everyday life
Not too short, not too long - it's just right. The classic 35 inch tizi flip cable, no matter how you turn it, tizi flip always fits! Works great with the universal tizi Tankstation.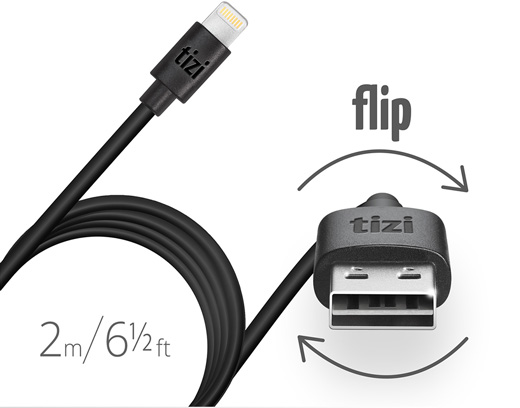 When it takes a little longer
On a road trip with the family when suddenly the two batteries in the backseat die? Don't worry mom and dad. The 6.5 foot tizi flip cable reaches from tizi Turbolader on the middle console to the kids in the backseat. Even in a mini-van.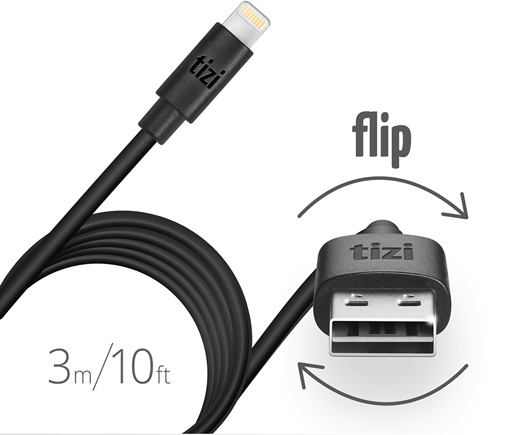 Maximum freedom
Those who need their freedom, need a lot of leeway. Enjoy surfing in bed? No problem. Plug your iPad into the Tankstelle with the extremely long, 9.8 foot tizi flip cable. Sometimes, size really does matter.


tizi Schlitzohr

The connection expert
tizi Schlitzohr makes cable woes a thing of the past: With this clever cable, you'll always have the right charging connector handy – USB-C, Lightning or Micro-USB. Thanks to unique, stackable adapters, you simply turn your cable into the perfect fit for your device.

3-in-1 charging cable: USB-C, Lightning, Micro-USB
Officially "Made for iPhone, iPad (MFi)" certified
Data-support – sync your iOS or Android device
tizi Power Lanes for excellent charging speeds
One cable to rule them all – perfect for traveling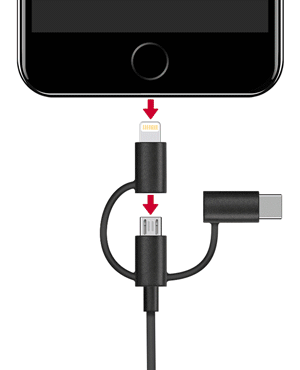 Available in these variants...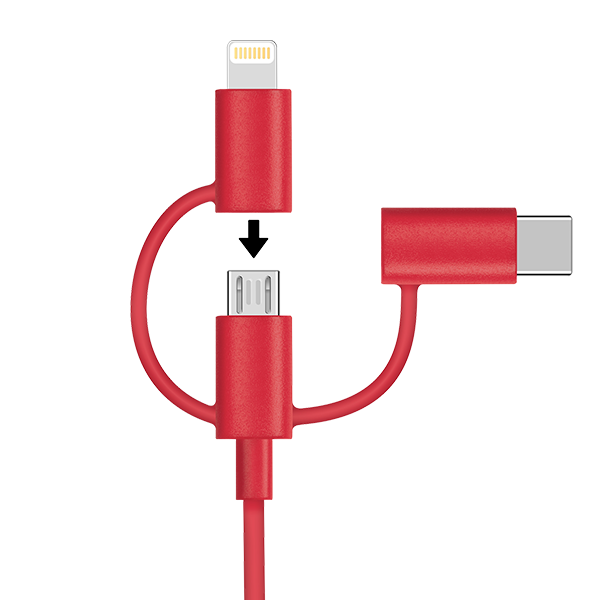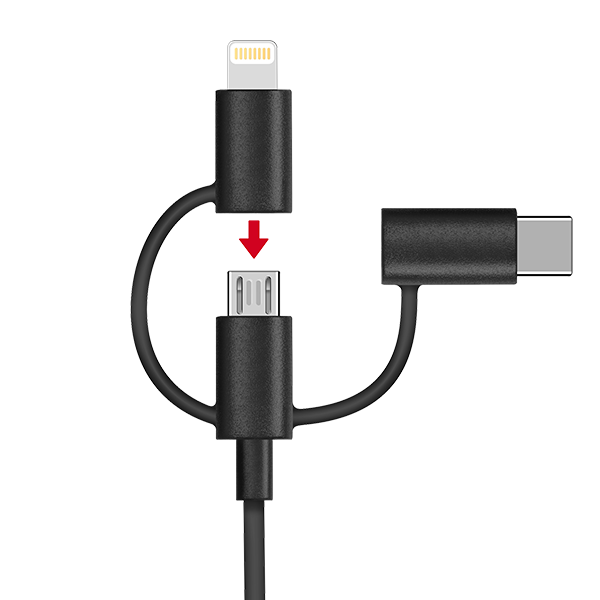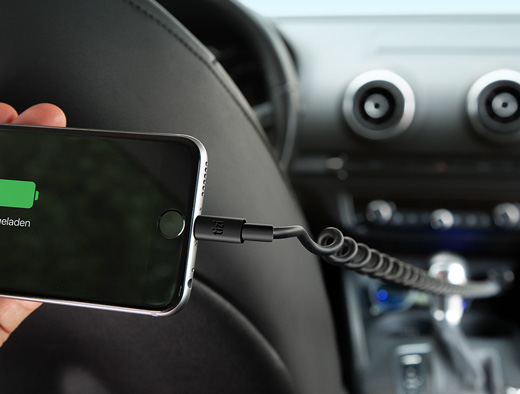 tizi Spiralkabel

As flexible as you need it to be
Cable never seems to be the right length? This is:

Stretchable: From 30cm up to 1m (max. 1.4m)
Charges and syncs your Lightning devices
Officially certified as Made for Apple
Red or black color options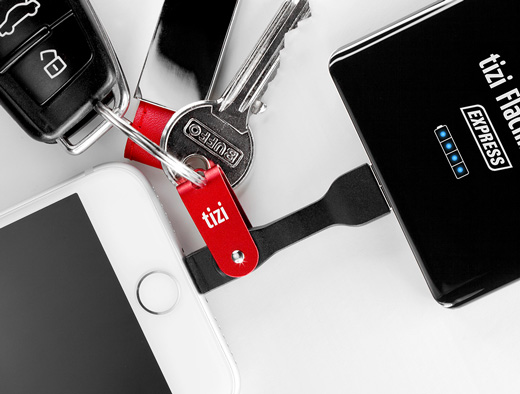 tizi Schlingel EXPRESS

This charging buddy will get you amped up!
You never know how important a Lightning cable is, until you forget it. This keychain charging cable will always be at your side. Open it with a twist of the protective aluminum cap and your lightning cable is ready to charge and sync - anywhere.

Super compact Lightning charging cable for your keychain, only 7.2cm
Official Made for iPhone accessory product
Extra sturdy: High quality workmanship for best charging speeds

$23.99
$17.99
Currently out of stock!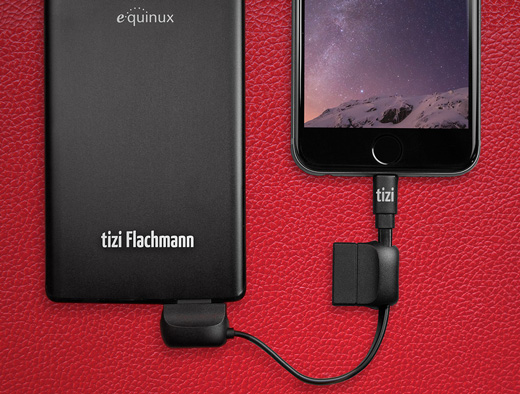 tizi Schlingel

Charging cable for the forgetful amongst us
The tizi Schlingel is a USB Lightning cable with Flip technology, for power emergencies while on the go. It's also really handy. Both ends interlock, turning the tizi Schlingel into a loop that can easily be attached to a keychain, backpack, or carry-on suitcase for easy access.
A flippin' practical double-sided USB cable. No matter how you turn it, flip always fits. There is no up or down. Any way you stick it in, it's right!