tizi Ränzlein (tizi Mini Satchel)
tizi Ränzlein protects your AirPods®: The leather keeps them safe from dirt and scratches. Keep your AirPods by your side at all times thanks to the handy carabiner clip.

Apple AirPods® not included. AirPods is a trademark of Apple Inc. registered in the USA and other countries.
Complete protection for your AirPods
Luxurious and robust: Protective case made with leather
Grippy surface (instead of slippery Apple plastic)
No more ugly scratches on your AirPods case!
With protective bumpers: Protect your AirPods 1 & 2 from bumps and falls
Dirt protection: Say goodbye to unwanted dirt on and in your AirPods case
Available in Dark Coffee (brown) or Licorice (black)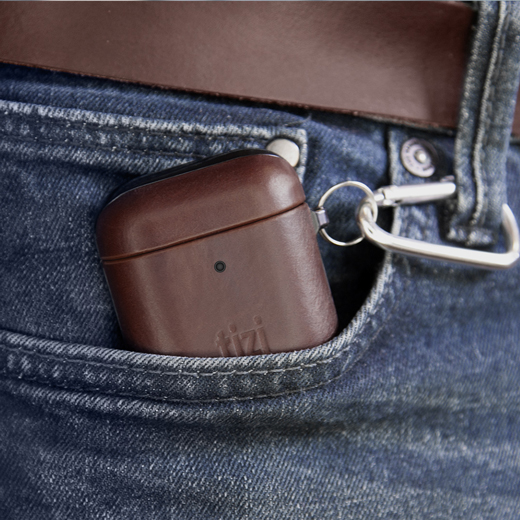 Make your AirPods stand out from the crowd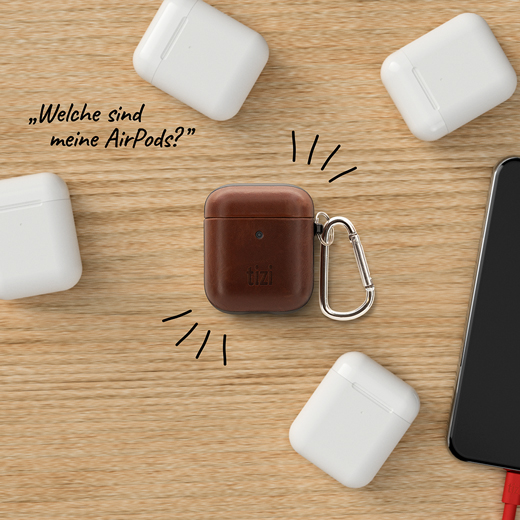 We've all been there – AirPods are so common these days it can be hard to tell yours apart from your family and friends. With the tizi Ränzlein you'll definitely be able to tell which are yours!

The practical carabiner allows you to easily attach your AirPods to your jeans, handbag, or rucksack. Say goodbye to endless searching for your AirPods and keep them by your side wherever you go.
The tizi Ränzlein comes packed in a stylish, plastic-free box and makes for the perfect gift for that special someone!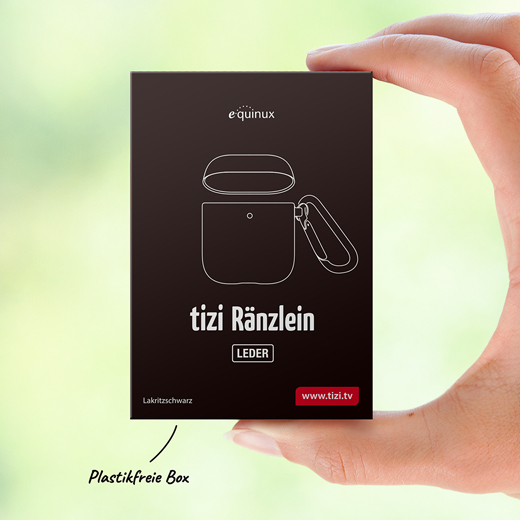 ...more about the tizi Ränzlein
The tizi Ränzlein is compatible with Apple AirPods 1 and AirPods 2.

The tizi Ränzlein allows for both wireless charging of your AirPods – or charging with a Lightning cable, thanks to the cut-out notch over the charging port; meaning the case can stay on during charging.

The Ränzlein also has an LED opening for the AirPods 2 charging indicator, as well as a silver aluminum carabiner to attach to your rucksack, handbag or keychain.
tizi Ränzlein (tizi Mini Satchel)