Customer service at its finest, with little time and energy. Equip hotel rooms with USB chargers.
The most modern, smart, installation solution on the market for hotel rooms, lounges, desks, waiting rooms, Airbnb flats, and conference rooms.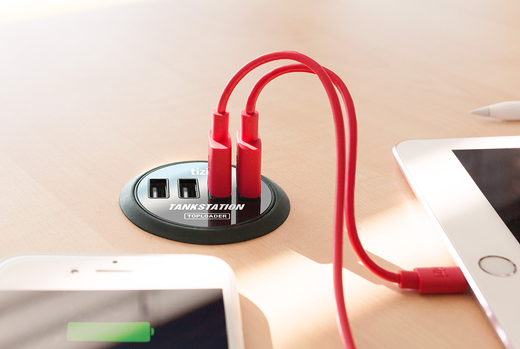 "Charging a mobile device belongs to one of four fundamental necessities in a hotel"

"Nobody enjoys crawling around under the bed searching for outlets to charge their USB devices", admits Till Schadde, CEO of tizi manufacturer equinux, "charging your mobile devices, such as iPhones or iPads has become one of the four fundamental necessities in a hotel, after a good bed, clean bathroom, and an internet connection."
Install in minutes, between check-in and checkout

"The installation was quick and easy." explained hotel director Catrin Sandow, "Our custodian only needed a couple of minutes per room for installation, and he was even able to equip some rooms in the period between checkout and check in."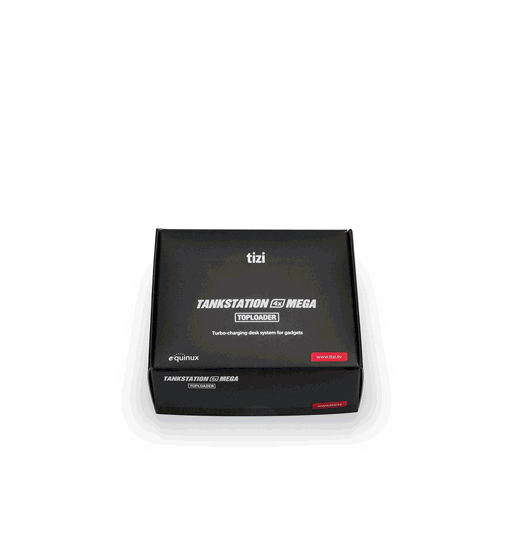 Included in Delivery

2 adapter rings 2 inches and 2 3/8 inches (50 / 60 mm)
tizi Tankstation 4x Mega Toploader charging device
Quick installation Guide
4x USB ports (each up to 2.4A)
Simultaneous charging (6A)
5ft. (1.5m) cable with US-plug
Quickly charge 4 USB devices simultaneously regardless of manufacturer.

It doesn't matter if it's an iPhone, Android, Tablet or Kindle. The intelligent Auto Max Power technology automatically recognizes which device is plugged in and delivers the right amount of power throughout the entire charging cycle.
Special deals available for business purchases

Would you like to offer this charging service to your guests? Please send us an email and let us know how many Tankstation Kits you need.