Sound for your mobile lifestyle

Keep a handle on the beat
tizi beat bag is your personal mobile party machine. Enjoy great music and audio from your iPad, smartphone, tizi etc. The elegant handle makes tizi beat bag easy and comfortable to carry, so you can take your great music with you everywhere.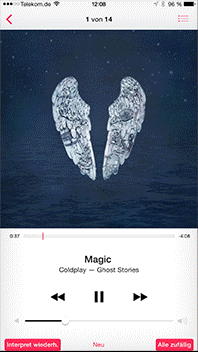 Bluetooth Wireless Audio
Connect via Bluetooth, choose a song on your iPhone, and you're ready to rock! Take tizi with you: listen to your favorite songs or radio apps in the kitchen, watch TV with tizi on the porch, listen to audiobooks with the kids in the den and more…

Powered by tizi battery
The rechargable, removable tizi battery has enough juice for about 10 hours of great sound. If you own our tizi TV receiver, you'll even be able to swap batteries between both devices. Wanna dance till you drop? No problem, additional batteries are available.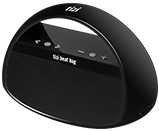 Mobile Design with Style
tizi beat bag was designed from the ground up to be taken anywhere. The entire speaker weighs just 635 grams – less than your iPad! Grab tizi beat bag by the handle and take it everywhere.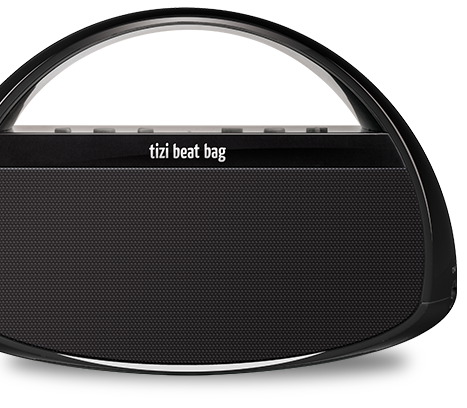 The perfect present
A great gift for your family and friends or a nice treat for yourself! tizi beat bag works with practically any current mobile phone, iPad or Mac.

For kids
Robust speaker design, no more scratched CDs, just perfect for audiobooks or films on long drives

For Him & Her
Enjoy easy, great-sounding music to go. For music, movies, games and more...

For Mum & Dad
Wake up to your favorite radio app, enjoy music while cooking, listen anywhere at home or in the garden

For Nana & Grandad
Simple controls, big buttons, perfect iPad accessory