Sick of damaged cables? Time to think outside the box!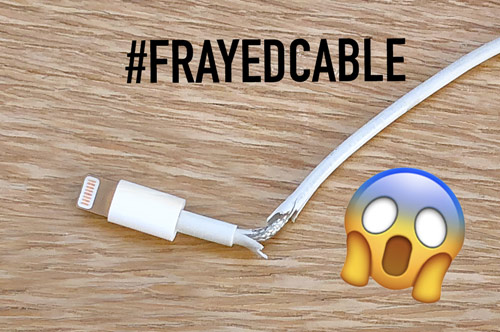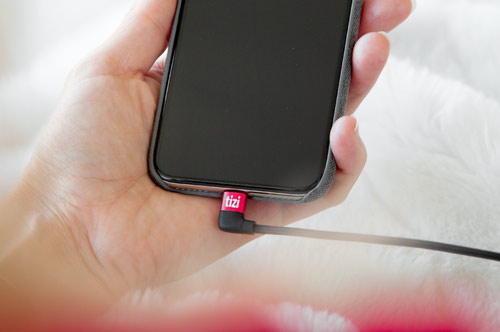 Say goodbye to damaged cables - tizi Querdenker/in is flexible and doesn't get in your way. No more cable strain from stretching around corners!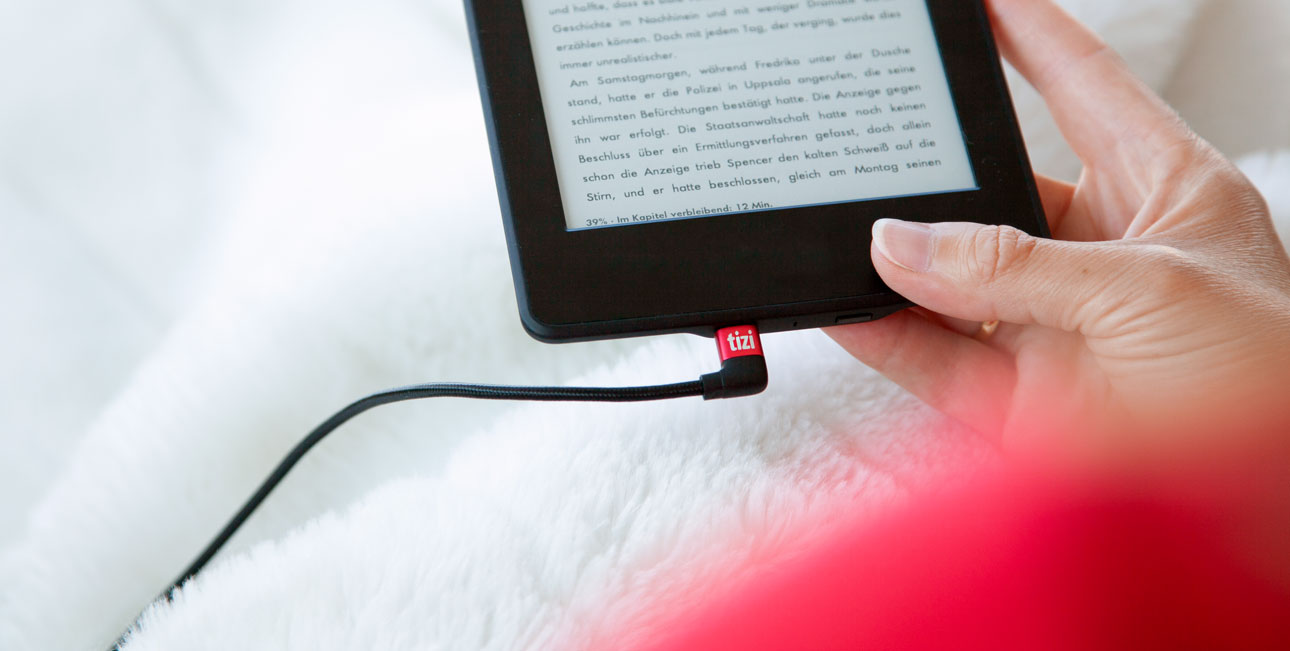 Revolutionary: Your charging routine is about to turn a corner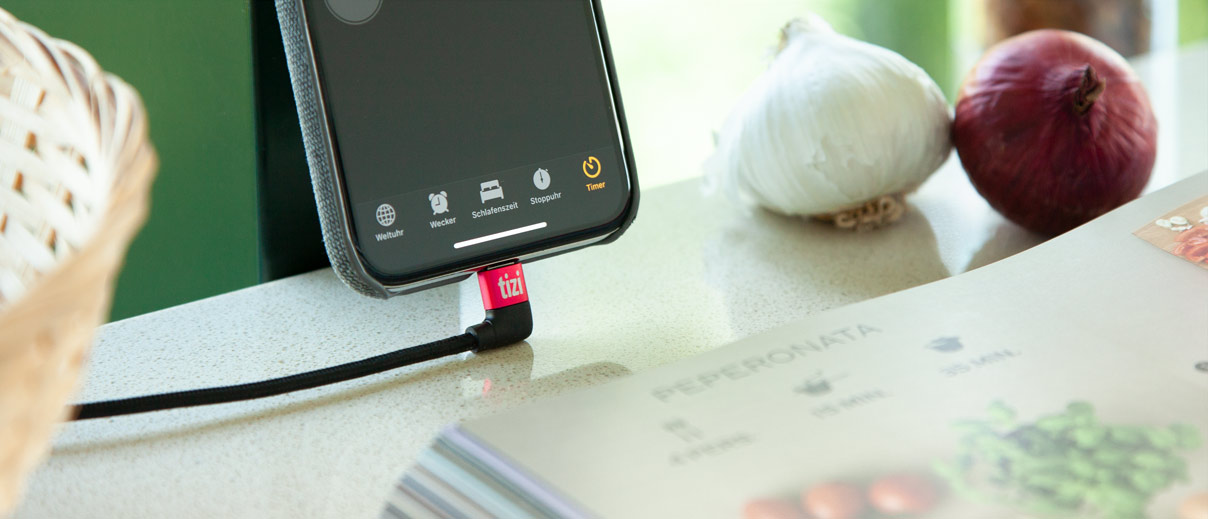 Angled connector

Premium materials and build: Aluminum-connector in Monza Red

Soft braided fabric cover

Available in Lightning and Micro USB versions

Charges and syncs your devices

Length: 2m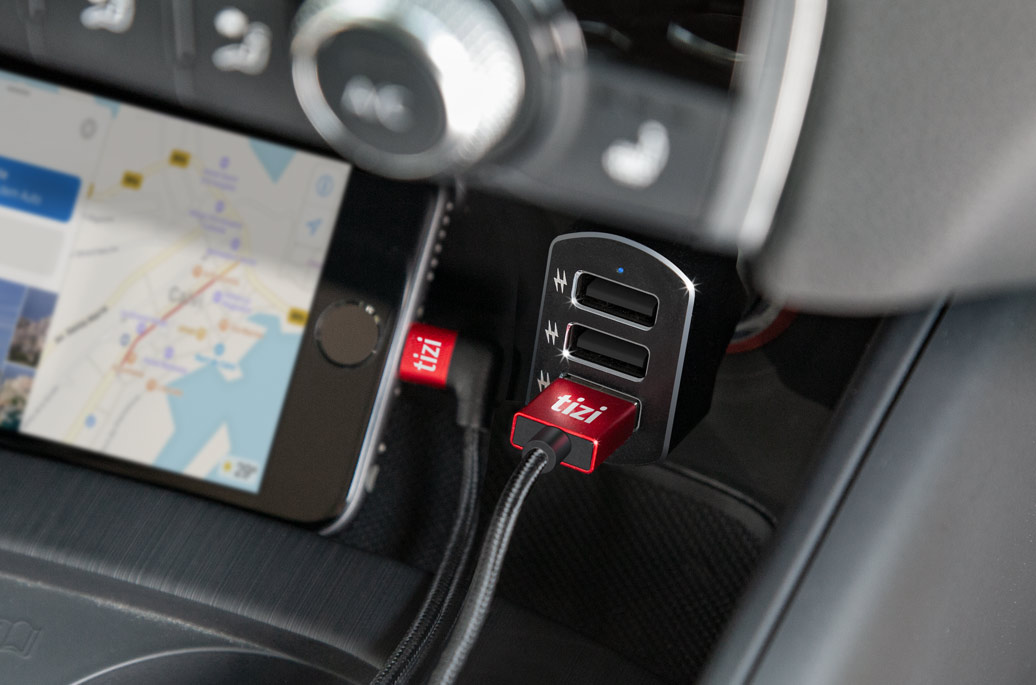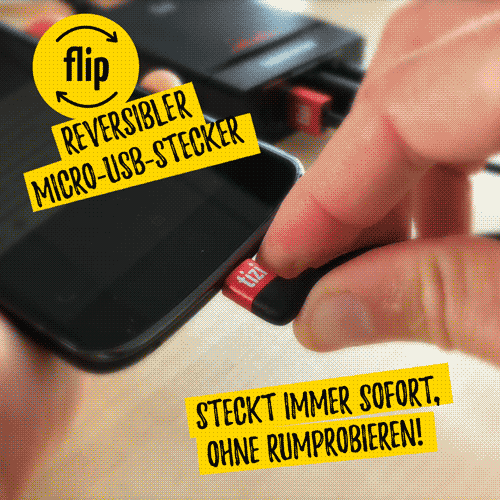 The most annoying cable in the world, Micro-USB, finally works both ways!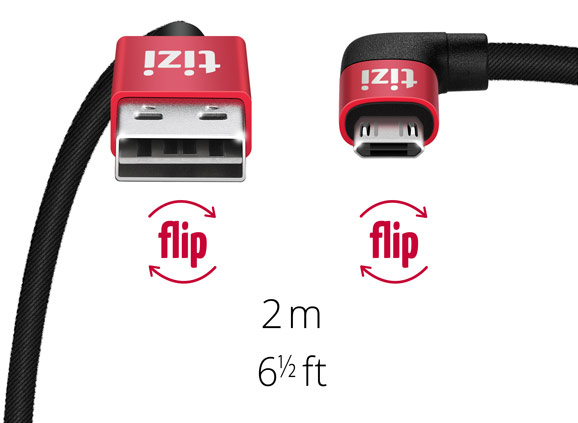 … And goes to new lengths.
With a 2m length, tizi Querdenker/in is perfect for your couch, bed and desk. Quickly charges and syncs your devices.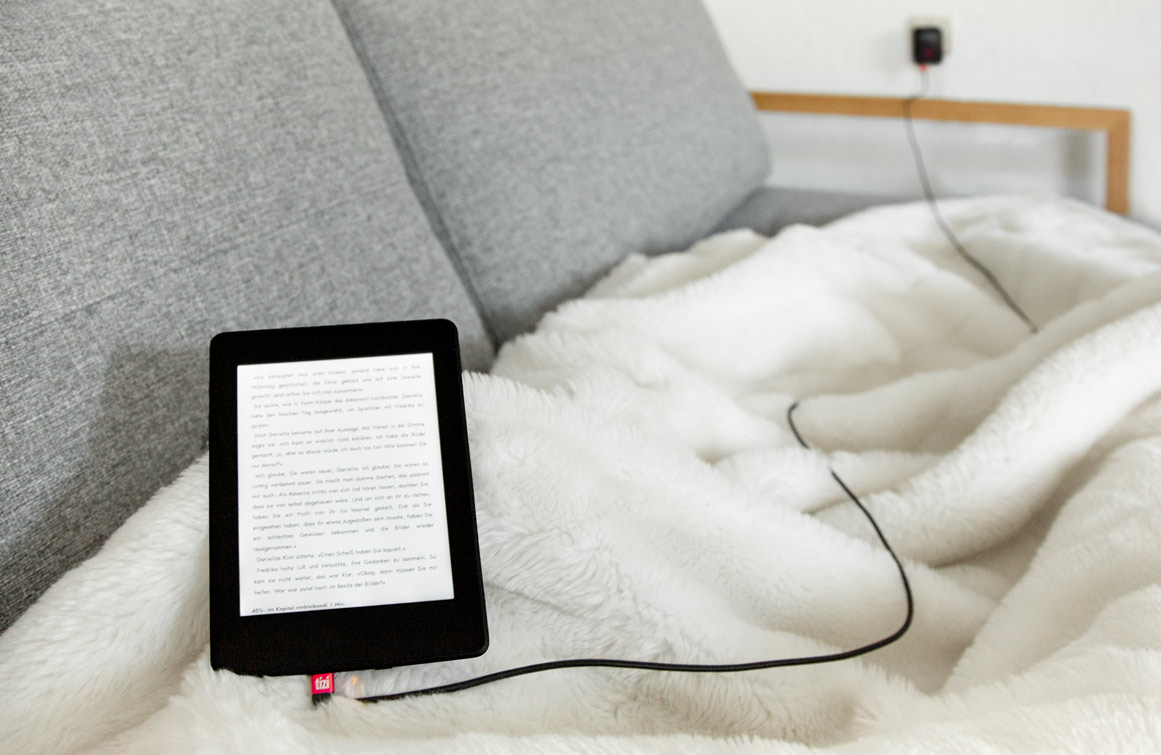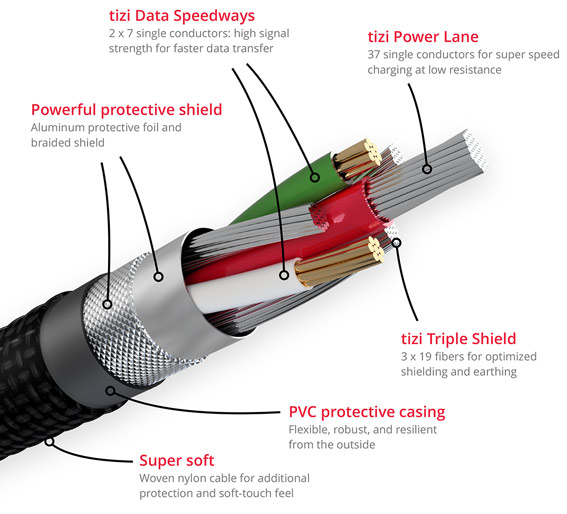 Longer cables require a special kind of layout to ensure optimal performance in cables without an overly thick cross section.

The tizi Querdenker/in is optimized to be highly robust, at the same time as providing super fast data transfer and powerful charging currents with little resistance. Its 3 mm diameter is also much thinner than many other long cables on the market; making it uniquely sleek and stylish.
A breath of fresh air...
Softtouch cable: with it's luxurious nylon mix coating, you will always want to hold it in your hand 🐰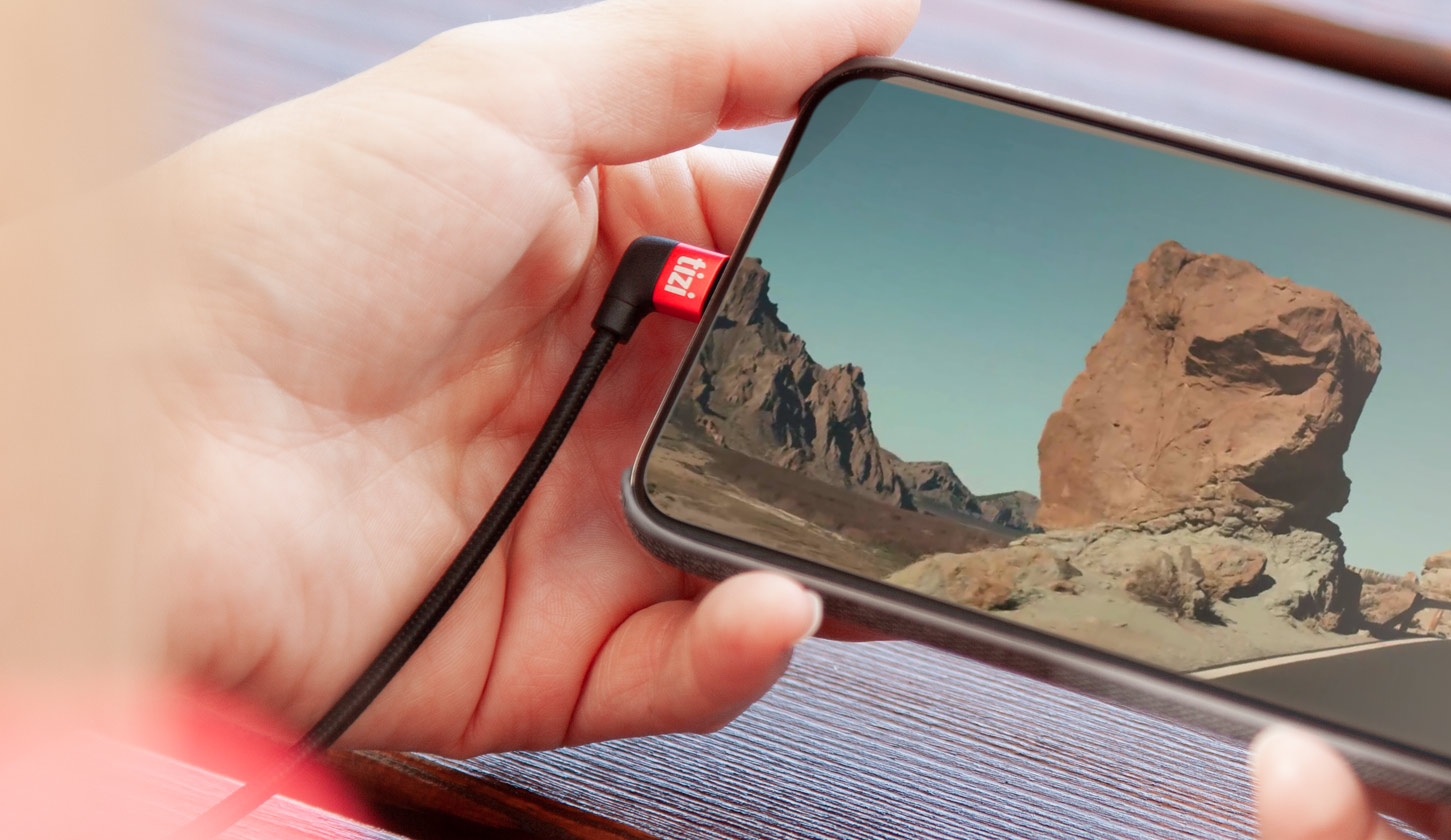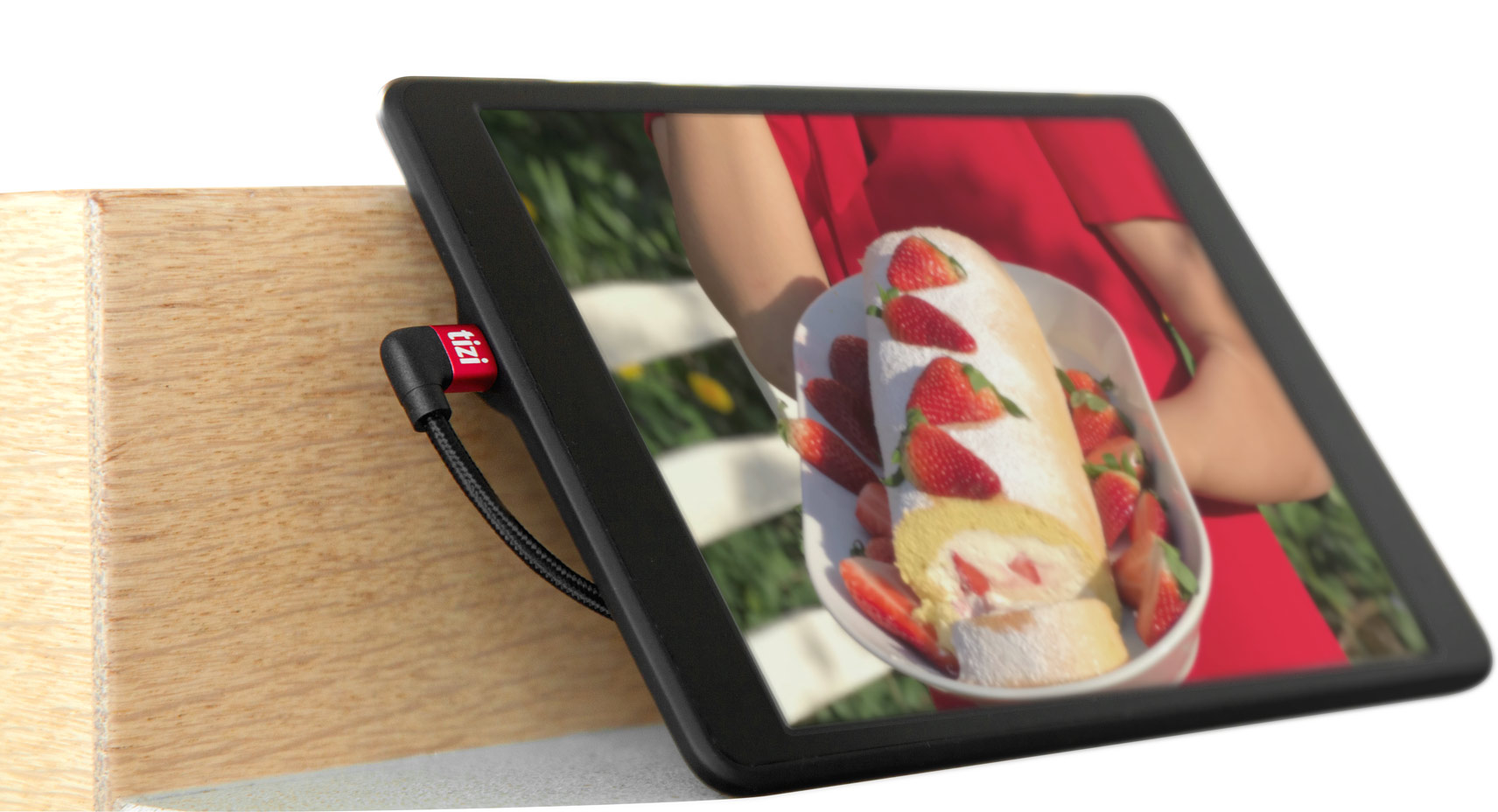 The tizi Querdenker/in tucks easily behind your devices. Now you can charge your device and stream videos simultaneously!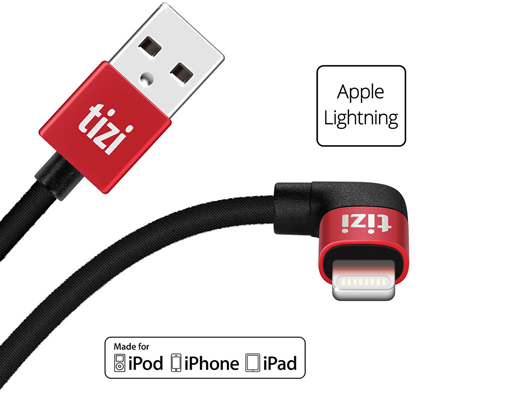 Angled connector
Premium materials and build: Aluminum-connector in Monza Red
Soft braided fabric cover
Charges and syncs your devices
Officially certified as "Made for Apple"
Length: 2m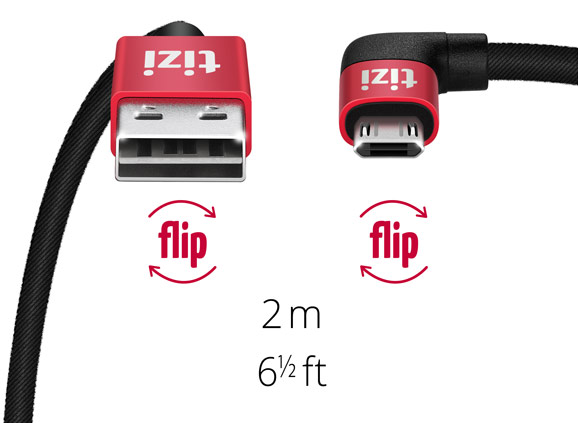 Angled connector
Premium materials and build: Aluminum-connector in Monza Red
Soft braided fabric cover
Charges and syncs your devices
Length: 2m