Where is your charging chaos located?
The new tizi Tankstation 4x MEGA has 4 fast USB charging ports which can be integrated into desks and other furniture as a Toploader. Put an end to the disarray, and equip your furniture with 4 dynamic, convenient USB ports.

Tables, desktops or office desk
Drawer, nightstand or sideboard
Cupboard, work disc or any other furniture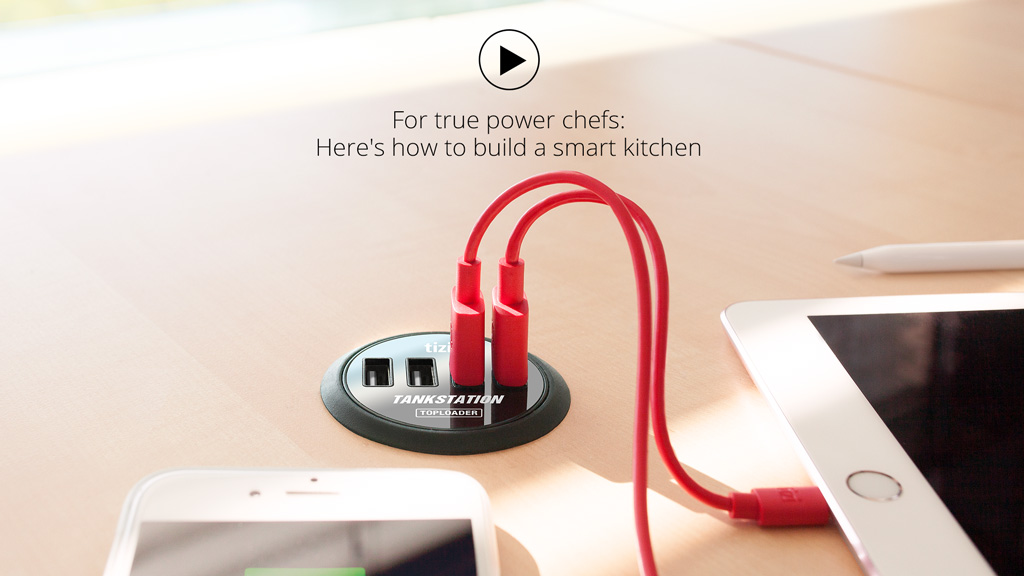 Key Features
Auto Max Power™ dynamically determines the optimal charging current
Delivers High Power (up to 2.4A) per port for fast charging
Charge up to 4 devices simultaneously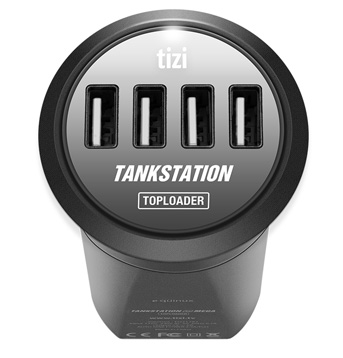 tizi Auto Max Power™
The Auto Max Power™ Technology acts as a translator, speaking the right language with each device and finding out the optimal charging power which is needed. This ensures that high power devices such as the iPad, iPhone 6, Galaxy Tab, Galaxy S, Nexus, HTC One or Kindle Fire are charged as quickly as possible with the optimal power (up to 2.4A).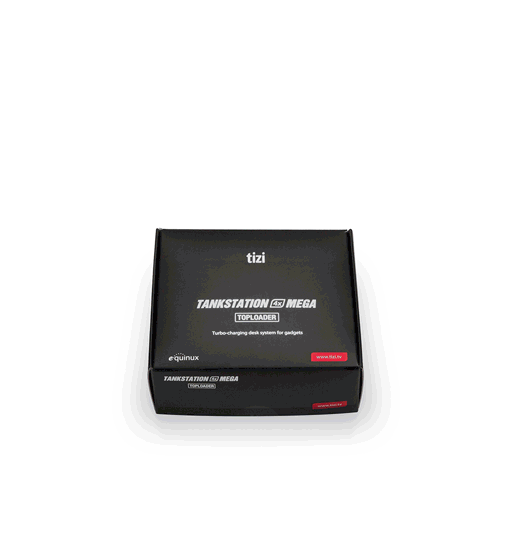 What's in the box?
tizi Tankstation 4x Mega (Toploader)
2 adapter rings (2inches and 2 3/8 inches)
power cable with US plug (5ft. long)
Quick installation guide
How to plan the installation

For installation into tables/desks, we recommend around a 2.5 inches distance from the center of the drilled hole to the edge of the surface. This way your furniture remains stable.

For installation into chests and sideboards, we recommend around 6 inches distance from the center of the drilled hole to the edge of the surface.

For installation into furniture containing drawers, you need to make sure you have sufficient space underneath the working area. The tizi Tankstation 4x Mega Toploader is around 4 inches high and its power connector is at the bottom.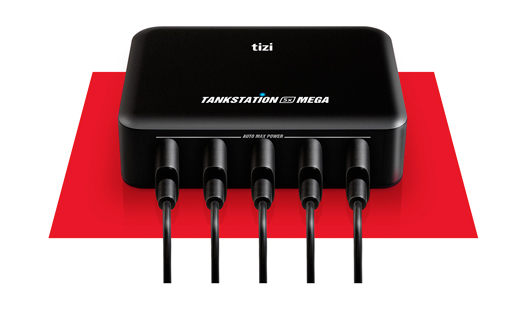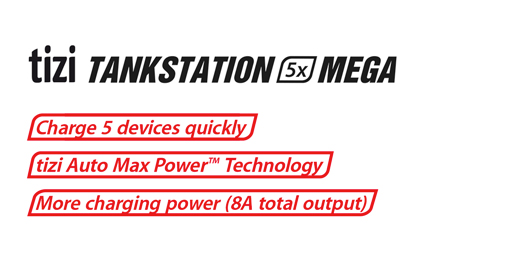 Now you can park your charging cables in the drawer: the high quality tizi Tankstation 5x Mega charges five USB devices simultaneously with optimal power. It doesn't matter which "pump" you choose: The Auto Max Power-Technology dynamically determines what level of power is needed for each USB port. (up to 2.4A).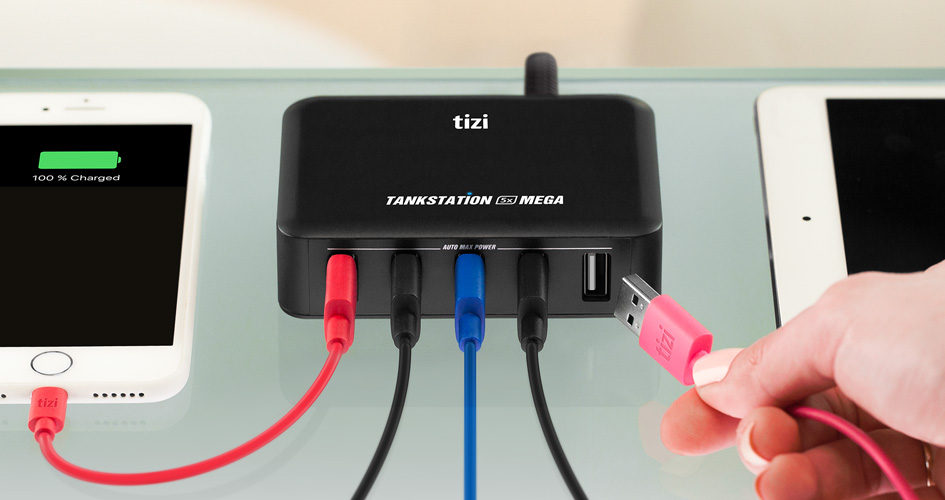 Charger for travel, holiday, hotel and home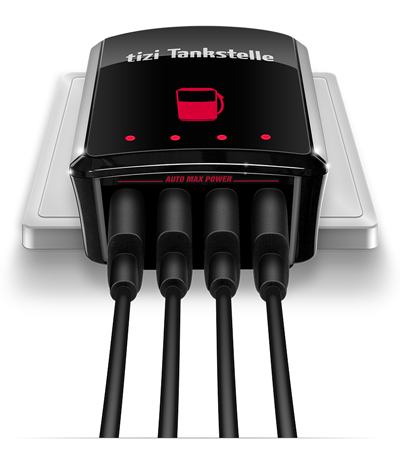 Who wants to cart around an extra charger for each one of your mobile devices? The tizi Tankstelle will solve your outlet traffic jam by charging up to four USB devices at the same time.

Improved fuel: charge with up to 2.4A at each USB-Port
More power: four devices at the same time with up to 5A
More intelligent: Auto Max Power-technology dynamically determines the optimal charging current
#ProtectYourHome: With overload and overheating protection on each port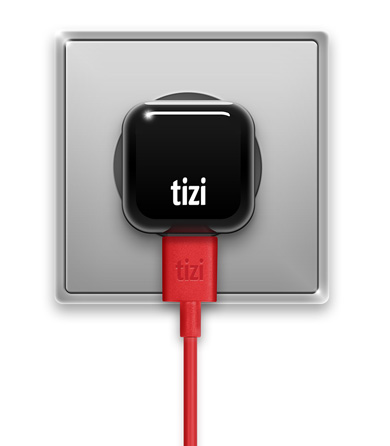 The tizi Tankstelle mini belongs in every bag: it's tiny and weighs next to nothing. You won't even notice you have it until you need it! The tizi Tankstelle mini is a universal USB charging adapter perfect for travel. Use it in hotels, in the airport, or even for at home!


Tiny, ultra compact USB power adapter
One USB port (1A)
Suitable for all smartphones

The world is full of colors - which one do you plug into your tizi Tankstation?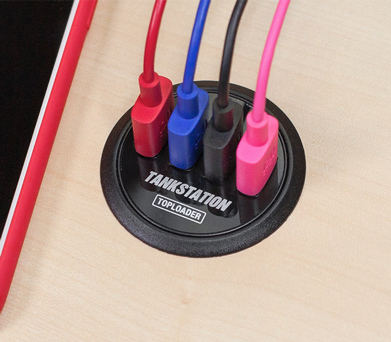 The tizi Flip cables, now available in the limited edition colors bring color into your life. Whether charging on the desk, in the car, or on the tizi Tankstation, it's super convenient and looks really cool. tizi Flip cables are equipped with a reversible USB plug which always fits, without having to figure out which way is up.