Sound for your mobile lifestyle
| | | |
| --- | --- | --- |
| | | tizi dusch'n'dance and tizi beat bag are convenient mobile speakers. Take your music everywhere you can't take your Hi-Fi system. |

NEW
Fresh sounds for the shower
And what do you sing under the shower? tizi dusch'n'dance is a waterproof bluetooth speaker
that will play your favorite tunes. The integrated battery offers up to 4h of shower soundtracks.
Tieni il beat sotto mano
Da questo audiobox mobile con pregiata laccatura in stile pianoforte non vorresti mai separarti: tizi beat bag è il Sound System per il tuo lifestyle digitale e si adatta perfettamente a iPad, smartphone, tizi e dispositivi simili. La maniglia ergonomica non è solo bella da vedere, ma si adatta anche perfettamente alla tua mano.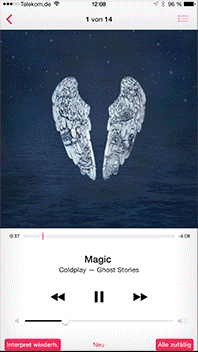 Audio wireless Bluetooth
Basta collegarlo via Bluetooth, scegliere il titolo nell'iPhone e il gioco è fatto! Porta tizi beat bag con te: per ascoltare la radio in streaming in bagno, cucinare, guardare la TV con tizi, passare un'ora immersi tra le fiabe nella camera dei bambini e molto altro ancora ...

Powered by tizi battery
Tizi battery assicura oltre 10 ore di divertimento in musica. È un tipo in gamba: hai già un ricevitore TV tizi? Allora puoi scambiare tra loro le batterie sostituibili. Puoi acquistare anche successivamente altre tizi battery originali a 19,99 euro.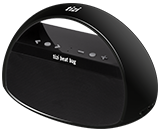 Design mobile con stile
Il linguaggio formale di tizi beat bag è tagliato su misura per l'uso mobile. La pratica maniglia ti invita a portare con te tizi beat bag ovunque tu vada. Con un peso di soli 635 grammi, infatti, tizi beat bag è addirittura più leggero di un iPad.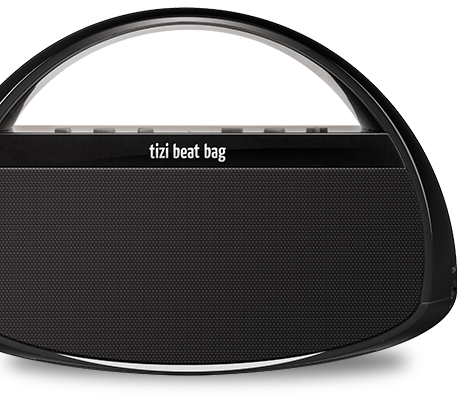 Usa con pulsantini
Brano precedente | Cambia canale (tizi)
Play / Pausa / Accoppia telefono | Bluetooth
Brano successivo | Cambia canale (tizi)
Pulsante attenuazione sul dispositivo
Il regalo ideale
Per te o per fare un dono ad amici e familiari. tizi beat bag si collega tramite Bluetooth praticamente a qualsiasi telefono cellulare, iPad o Mac attuale.


Per lei e per lui
Facile, per ascoltare musica in mobilità, da portare ovunque, per guardare la Tv con tizi

Per mamma e papà
Radio in bagno, mentre si cucina, praticamente ovunque in casa e in giardino

Per il nonno e la nonna
Facile da usare, pulsanti grandi, integrazione perfetta dell'iPad