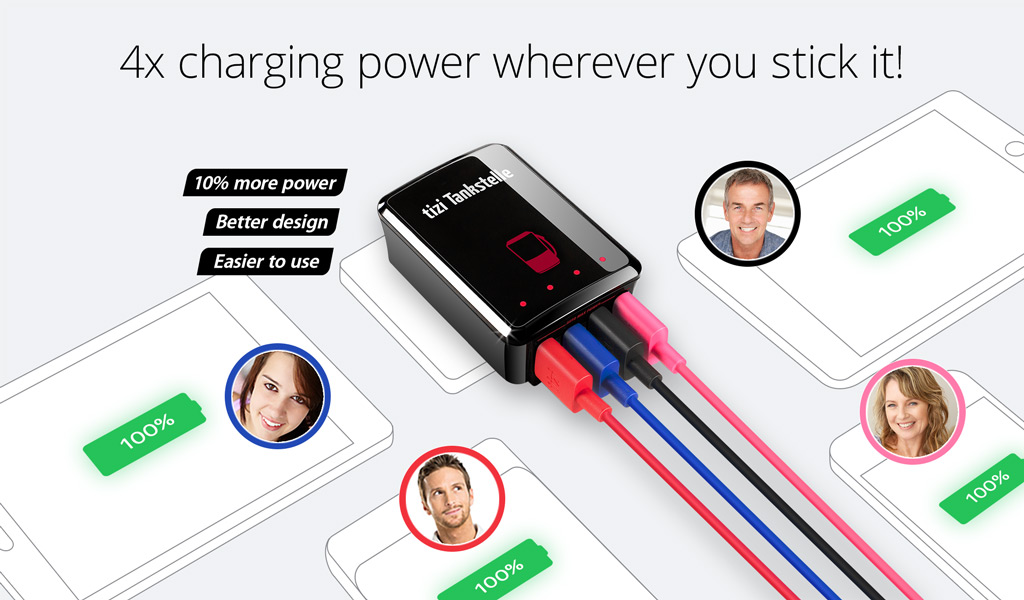 NEW GENERATION Our best selling charging station, in its 5th generation. Get the original. The multiple port charging station offers 10% more power and intelligent Auto Max Power™ charging technology on every USB port. Newly optimized easy plug-in design with style: Slim enough for travel, classy enough for every public socket. Flaunt your power!

More Power: 5A total (+10% more than previous version)
Optimal charging speed: up to 2.4A per port (Auto Max Power™)
Already in? Easy plug-in design: New 4 simultaneous USB ports
Done charging? Quick charge check with soft LED status dots for each port
#ProtectYourHome: With overload and overheating protection on each port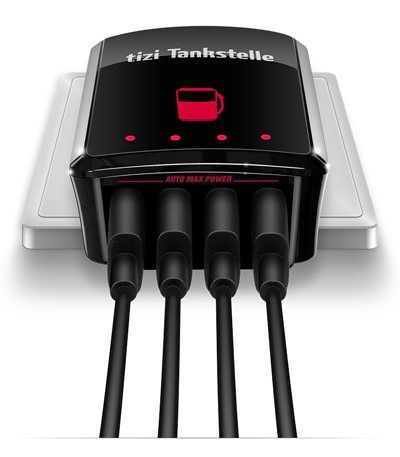 NEW compact version of the premiered charging-bestseller tizi Tankstelle. Travel version with two powerful USB charging ports (total output 4A, 20W). Every port up to 2.4A output per port for iPhone, iPad, Smartphones. Replaces two chargers!


Compact travel design, fits in your hand luggage, only 76g light
Upgrade your appartment with super fast dual charging spots
Suitable for all smartphones, upgrade guest room, bedroom


The amongst multi-port chargers now available as tizi Tankstelle Eco with four USB charging ports directly on the front side. Perfect for travel and as convenient home charger for design fans. tizi Tankstelle Eco replaces 4 USB charging devices and gives you more space at your wall outlet – no matter if at home or while away.


Fastest USB charging speed: Up to 2.4A per port
Ergonomic speed plug USB-Port placements directly on the front side
Hand luggage suitable: rounded corners and weighs less than 100g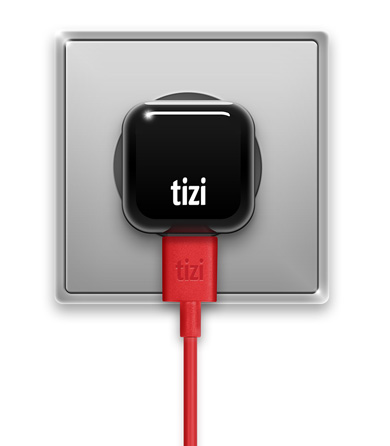 The tizi Tankstelle Eco (1 Port) belongs in every bag: it's tiny and weighs next to nothing. You won't even notice you have it until you need it! The tizi Tankstelle Eco (1 Port) is a universal USB charging adapter perfect for travel. Use it in hotels, in the airport, or even for at home!


Tiny, ultra compact USB power adapter
One USB port (1A)
Suitable for all smartphones